Export Instagram Data to Spreadsheet beta
Export any Instagram User posts, Hashtag posts or User followers to CSV file and open in Excel or Google Spreadsheets.
Just give us the hashtag or username and we will export data to spreadsheet and email you for a fee
Note that if you want to export 1000 or so followers/posts, you can export it for FREE by scrolling/loading all posts and selecting "Export Data" option from the menu.
This "Data Request" option is for exporting large amount of data (1000 to millions)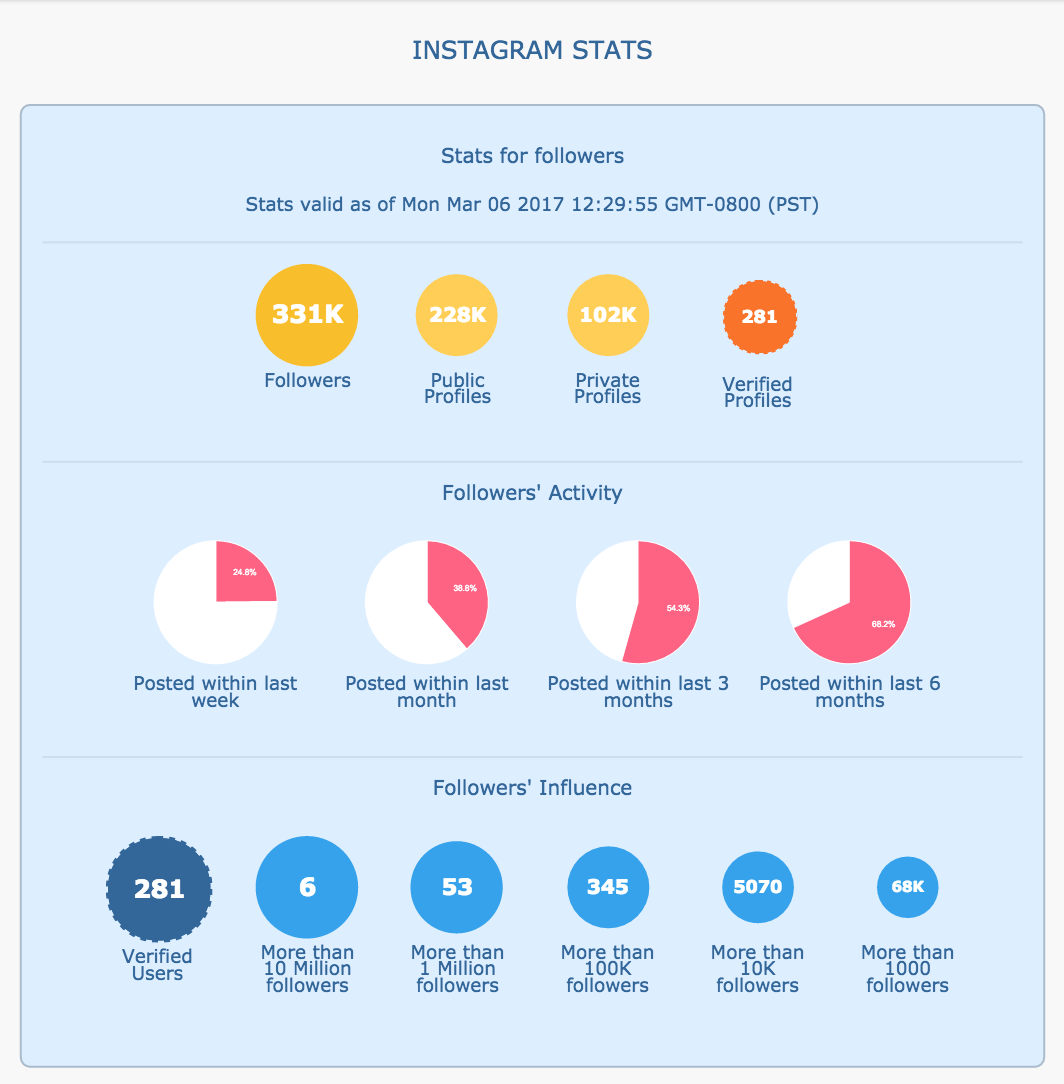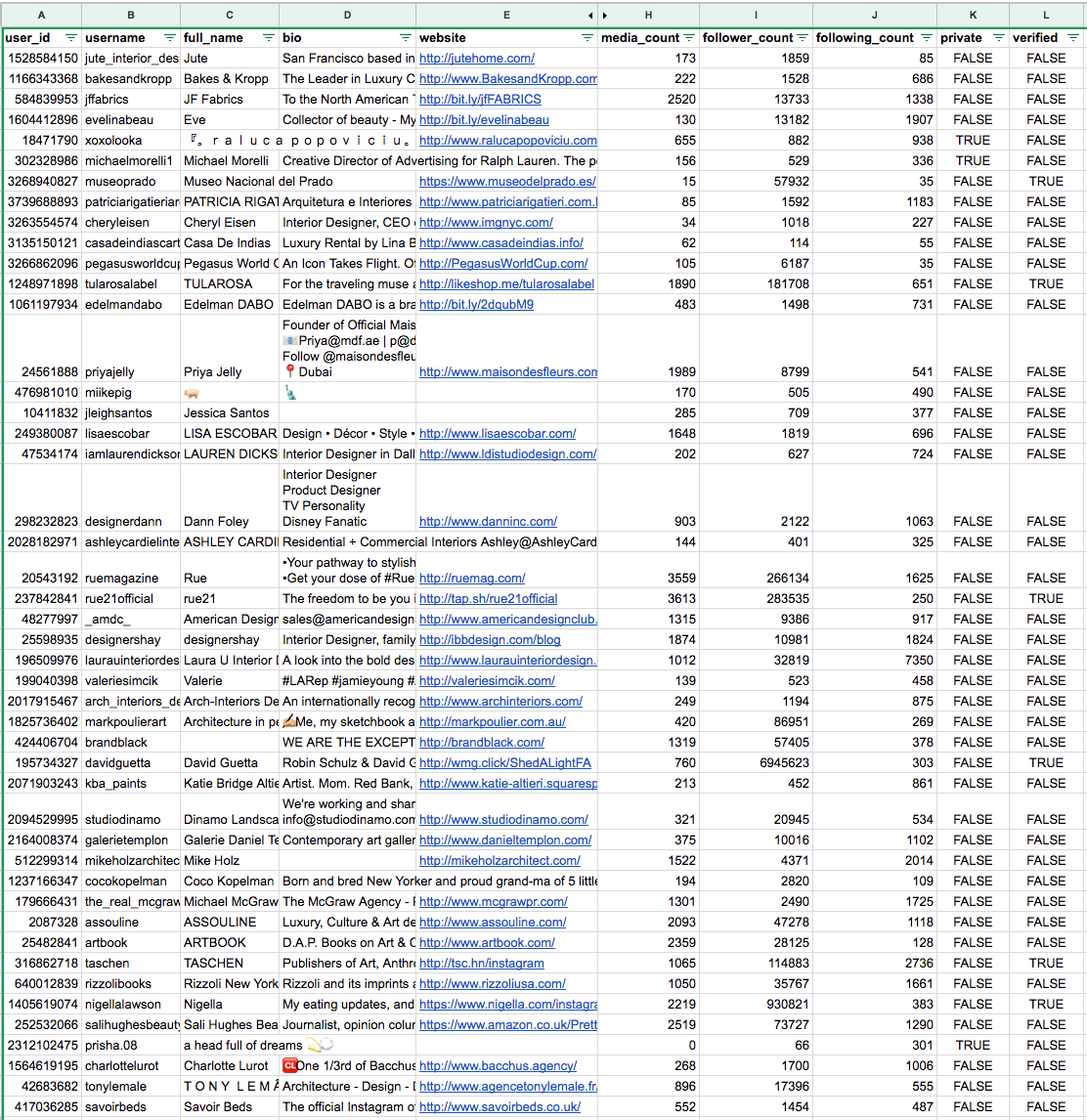 Analyze your followers and find out who your audience are.
Download complete data set for your hashtag campaign and analyze most engaged users or most liked posts...
What data can be exported to spreadsheet?
How it works?
Select Export:
Enter username/hashtag
Confirm and make one time payment
Data will be available for download within 24 hours
Email info@picodash.com with any question
Pricing
Less than 100,000 followers/posts
$10
Less than 1,000,000 followers/posts
$25
Less than 2,500,000 followers/posts
$50
More than 2,500,000 followers/posts
Email Us
NOTE: The exported data is for research or analysis purpose. It is not recommended to repost media that does not belong to you, instead you are encouraged to use the embed code to repost Instagram posts elsewhere, this will give full credit and attribution to the Instagram content's owner.