Find Instagram Influencers and Audience
Get your Instagram followers and following list or your competitor's. Find influencers and engage with potential audience.
Export any Instagram hashtag posts with comments/likes, usernames and photo links. Export user posts and stories.
Export any Instagram post's likers and commenters and find audience to engage with.
We make any Instagram data that you can view on Instagram App available in spreadsheet for easy analysis.
Export Instagram Followers and Hashtags
Export and analyze Instagram data on spreadsheet, rather than scrolling on phone screen.
Just give us the hashtag or username and we will export data to spreadsheet and email you for a fee.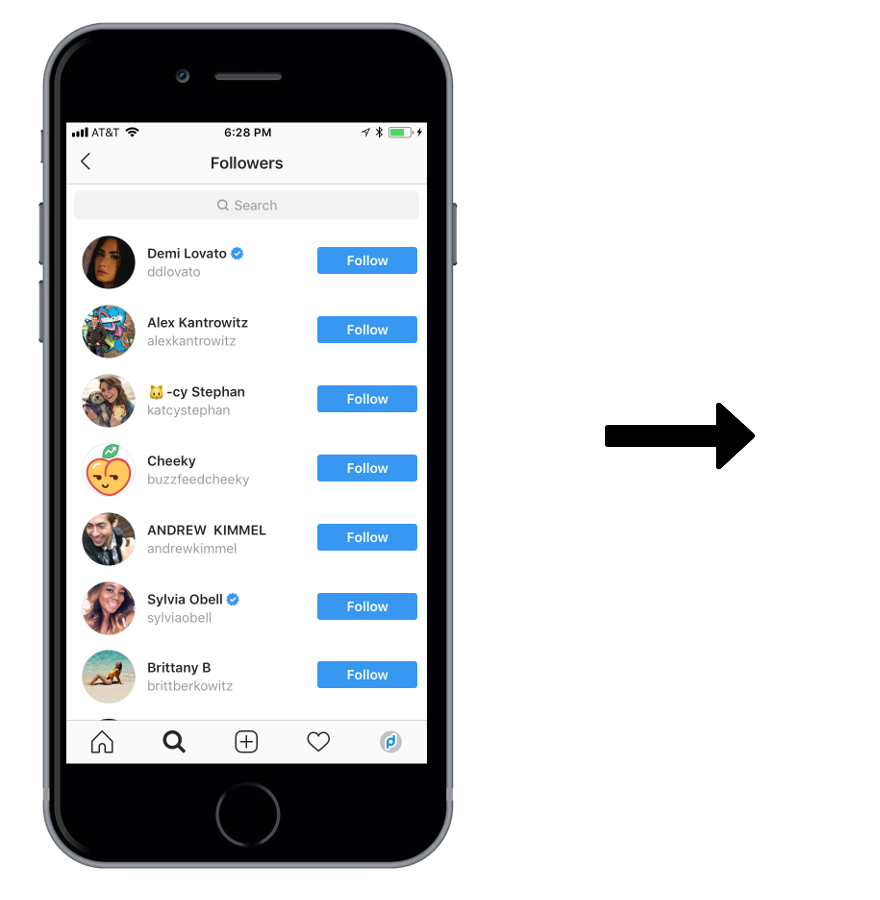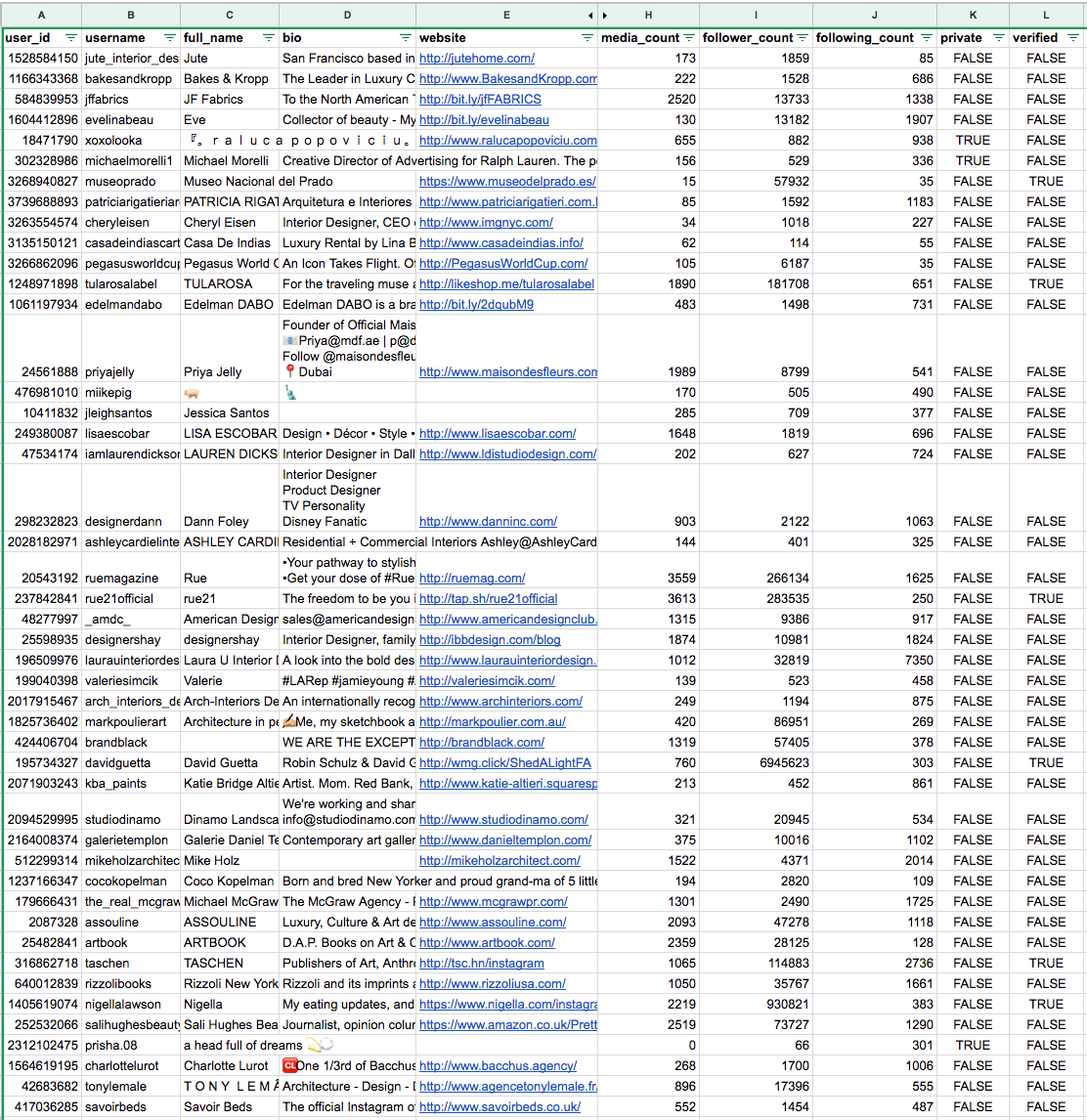 Export any Instagram Followers to spreadsheet and filter for influencers.
Export any Instagram Hashtag data to spreadsheet and find your audience.
Export Instagram Likes and Comments
Get the list of comments or likers from any Instagram post to a spreadsheet for audience analysis.